Isn't this dress pretty? I'd really like to make one just like this, but I can't find a pattern that is similar. So I'm thinking about draping it on my dress form. I don't think it would be too difficult. Looks like it's pretty much rectangular with three rows of rouching for waist definition. The back of this dress also has a V-neckline, but I think you could just as easily omit it.
While looking for similar patterns I did run across a couple of other ones.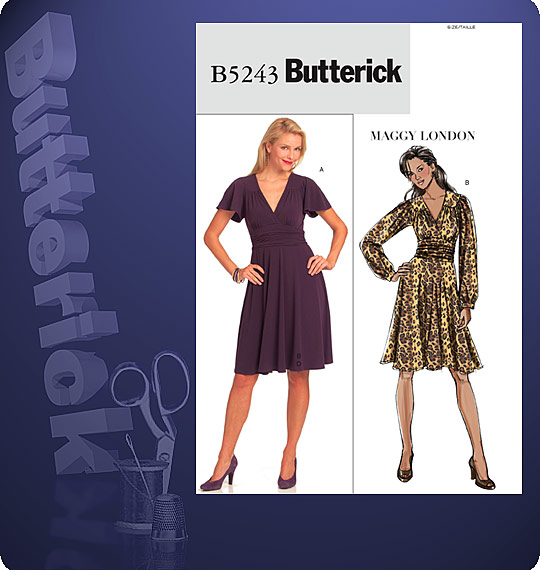 There are some great versions of this dress out there if you check google!!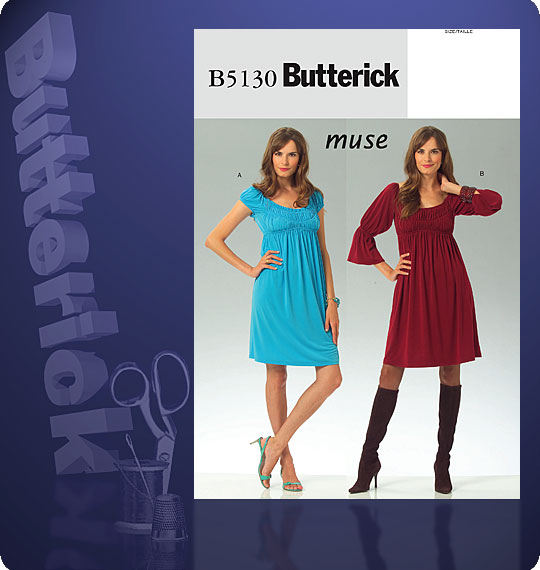 There are some really neat versions of this dress out there as well, but they are harder to find. Checking patternreview.com turned up the most results for me! This pattern doesn't look that great on the pattern cover, but the ones that I have seen look really neat!